Sensibo Smart Air Conditioner Controller
Sh 300,000
This item will be released at a future date.
COMPATIBLE WITH ALL STAND ALONE A/Cs: Mini Split Wi-Fi controller that also works with Split A/Cs, Mobile A/Cs, Window A/Cs, Cassettes & Central A/Cs that have a remote control.
MANAGED BY ANY SMART DEVICE: Manage the device on iOS and Android phones to set the A/C, automate room temperatures through Wi-Fi thermometer monitoring & heating schedules all with an easy to use app
WI-FI AIR CONDITIONER CONTROLLER: Control your Air Conditioner with Alexa or Google Home voice commands. E.g. Alexa "Switch on my Room A/C to 25 degrees".
FULL CLIMATE MANAGEMENT: With Climate React you can be in control of your comfort and energy usage. Set triggers to change the climate in your room based on temperature (inside & outside) and humidity parameters.
SAVES MONEY: Smart Air Conditioner saves energy costs by using the automatic air conditioner Wi-Fi; controls A/C and heating usage. Even when away by sensing when nobody is home; the device turns climate control off and on automatically.
Compare
Sensibo Sky Smart Air Conditioner Controller | WiFi Thermometer Monitoring Provides Smart AC Control | Compatible with Amazon Alexa, Google Home, iOS and Android | Control Temperature From Anywhere.
Make your air conditioner smart
It's never been easier to control your air conditioner from anywhere, anytime. Maximize your comfort and save energy.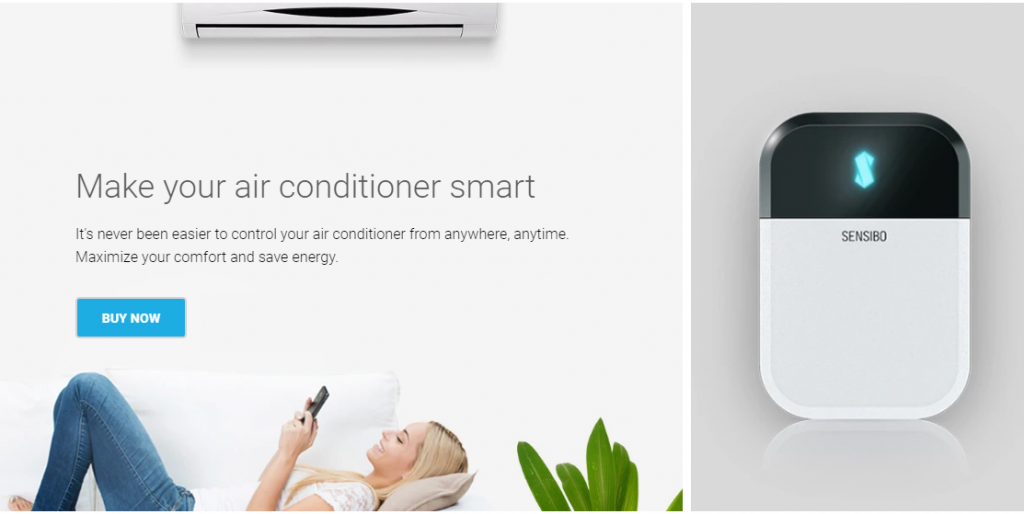 Control from anywhere, anytime
Control your air conditioner from anywhere. Monitor the temperature and humidity remotely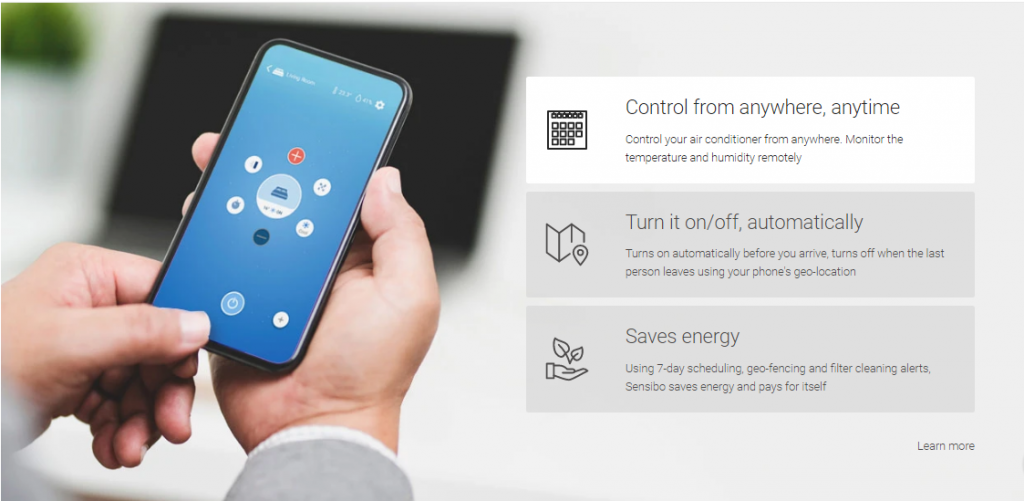 Turn it on/off, automatically
Turns on automatically before you arrive, turns off when the last person leaves using your phone's geo-location.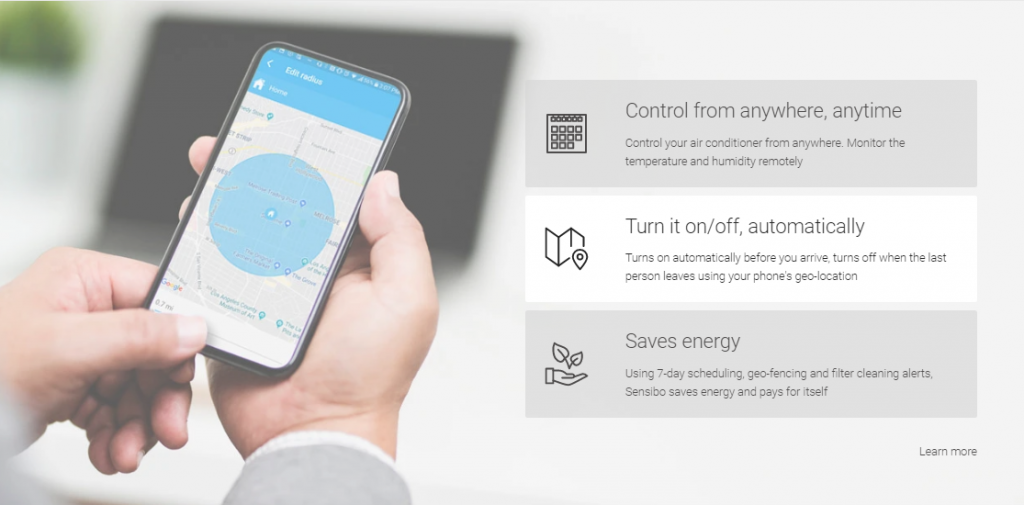 Saves energy
Using 7-day scheduling, geo-fencing and filter cleaning alerts, Sensibo saves energy and pays for itself.
Works with Amazon Echo, Google Home & Apple Siri shortcuts
With Sensibo you can use phrases like: 'Alexa, turn on living room', 'Ok Google, turn off the bedroom' and 'Hey Siri, increase the temperature in the lounge'.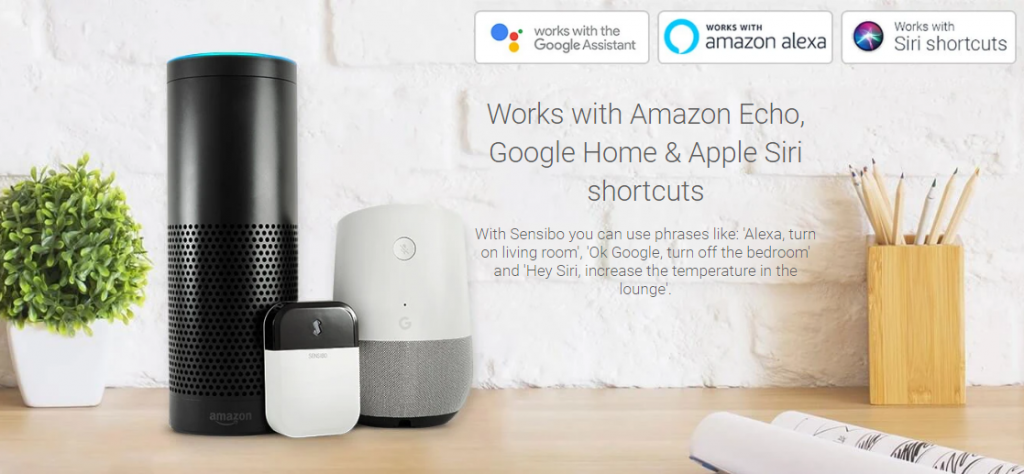 Enjoy your peace of mind, wherever you are.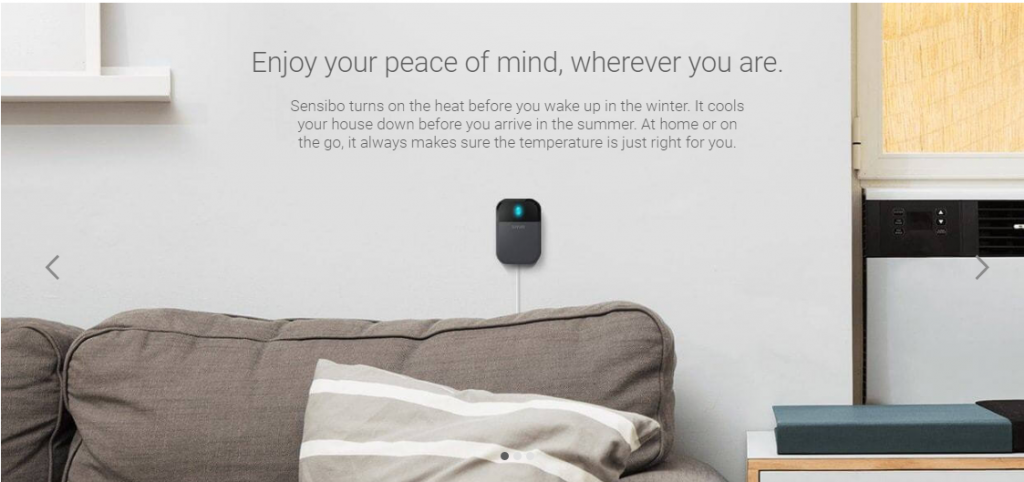 Sensibo turns on the heat before you wake up in the winter. It cools your house down before you arrive in the summer. At home or on the go, it always makes sure the temperature is just right for you.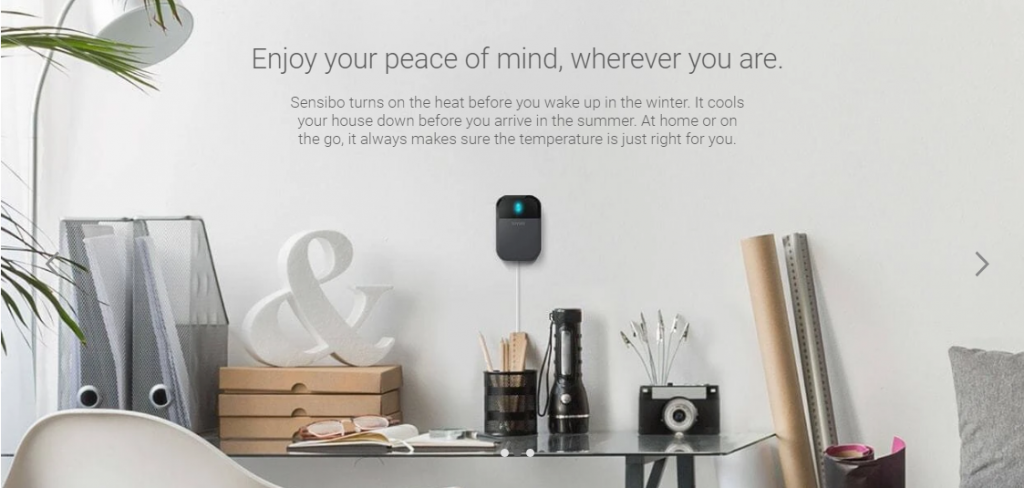 Supports any air conditioner or heat pump with a remote control
Sensibo is compatible in every country, and with any voltage and power outlet – installation takes less than a minute!

Only logged in customers who have purchased this product may leave a review.