Sh 40,000
This item will be released at a future date.
Compare

Get notified when you leave something open
You don't have to get a notification every time something opens or closes. Set Wyze Sense to only send you a notification when something is open longer than it should be.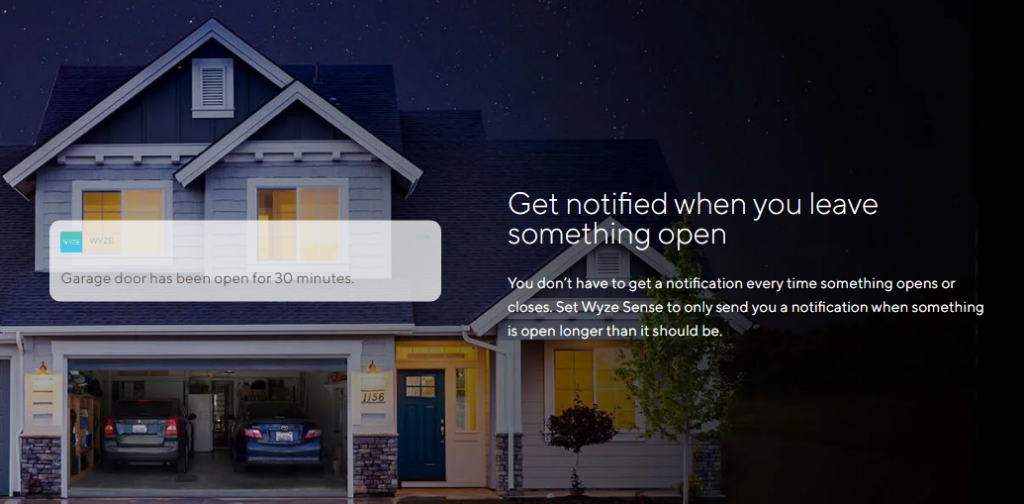 Know when it happened
See the current status and a history of your sensors right in the Wyze app. Details of open/close, and motion events are recorded and stored for 14-days, so you can see exactly when a sensor was triggered and for how long, even if you've disabled push notifications.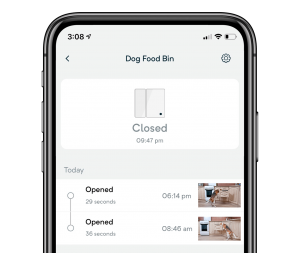 Make your normal stuff smart stuff
With a compact design and a small price tag, Wyze Sense is built to spark your creativity. Place contact sensors on liquor cabinets, safes, trash cans, cookie jars, and anything else that twists, turns, opens or closes. Motion sensors are great for bedrooms, bathrooms, or anywhere you don't want to put a Wyze Cam.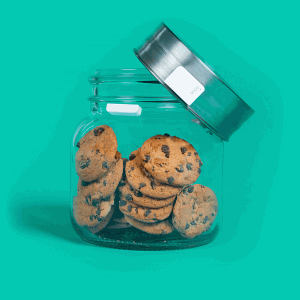 See it with Wyze Cam
Don't just know your sensor was triggered, see exactly what triggered it. Set any (or all) of your Wyze Cams to record a video when a sensor is triggered to catch the action from every angle.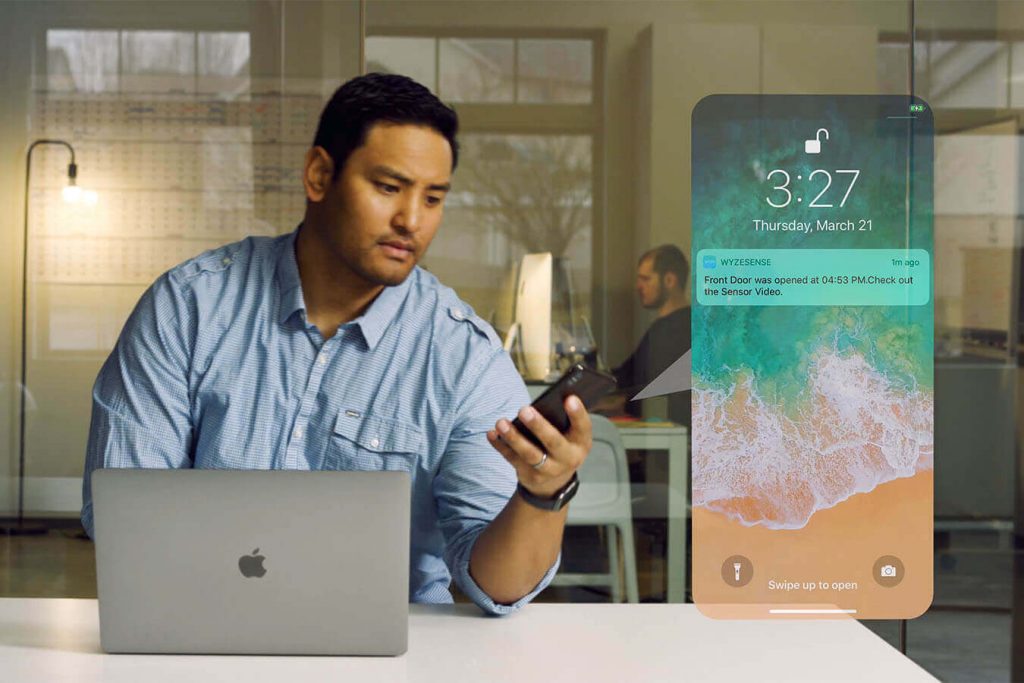 Turn lights on/off with Wyze Bulb
Wyze Sense can be used to control other Wyze products using the Wyze app, or use IFTTT to connect Wyze Sense with your existing smart home devices.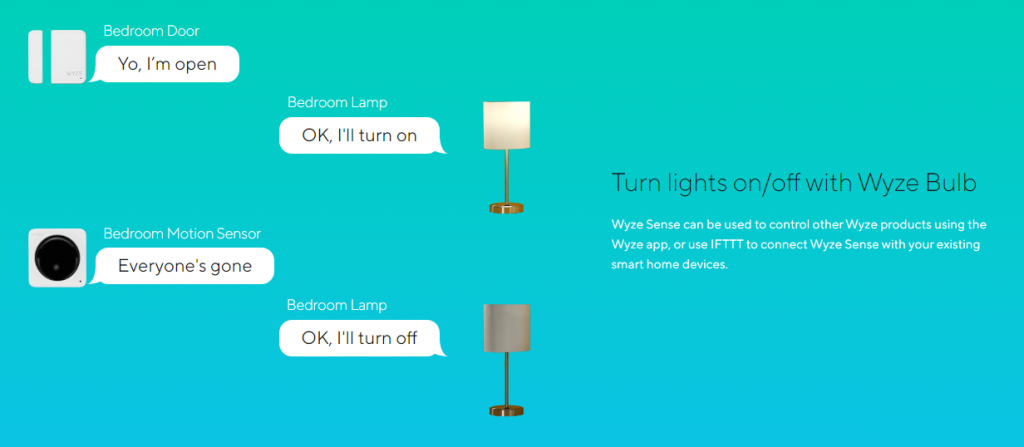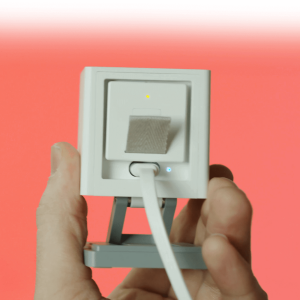 Simple setup
Wyze Sense piggybacks off the wifi connection from Wyze Cam, so setup is extra simple. Insert the included bridge into the back of a Wyze Cam, add a sensor in your Wyze app, activate the sensor, and it's ready to go. One Bridge can support up to 100 Wyze sensors and has a signal range that will work throughout most US homes.
Specs
Color
White
Finish
Matte
Dimensions

Contact Sensor

Height: 1.1″ (28mm)
Width: 1.2″ (30.5mm)
Depth: 0.9″ (23mm)

Motion Sensor

Height: 1.2″ (30.5mm)
Width: 1.2″ (30.5mm)
Depth: 0.9″ (23mm)

Sensor Bridge

Height: 1.2″ (30.5mm)
Width: 1.2″ (30.5mm)
Depth: 0.7″ (18mm)

Weight
8.78 oz (249g)
Motion Sensor Detection Range
120° up to 26′
Contact Sensor Detection Range
2cm (max distance between two parts of the Contact Sensor when closed)
Sensor Bridge Range
Recommend one Sensor Bridge per house
Sensor Bridge Capacity
Up to 100 sensors per Bridge
Power Source

Sensor Bridge: Wyze Cam or Pan
Contact Sensor: CR1632
Motion Sensor: CR2450

Battery Life
12 months (replaceable battery included)
Sensor Mounting Method
Adhesive backing
Sensor Communication Method
915MHz RF
Integrations
IFTTT
Compatibility
Supports iOS 9.0+ and Android 5.0+
Operation Temperature
32°F—104°F (0°C—40°C)
Operation Humidity
≤ 85% at 86°F (30°C)
Weather Resistance
Indoor use only
Please Note: IMPOSSIBLY SMALL CONTACT AND MOTION SENSORS FOR YOUR HOME.
Wyze Sense requires Wyze Cam or Wyze Cam Pan.
Only logged in customers who have purchased this product may leave a review.